SFTGG MISSION
The San Francisco Tour Guide Guild is a non-profit organization of professional tour guides and other members of the travel and hospitality industry who live or work in the San Francisco Bay Area. Our mission is to foster a standard of quality, ethics and professionalism among our members, using means such as continuing education and certification programs, and by setting forth a Code of Ethics and Professional Standards. We advocate for the advancement of tourism and the tour guide profession, and provide a liaison between tour guides and employers.
SFTGG MEMBERS
We have over 300 members, including Professional Tour Guides, Travel Directors, Transportation Specialists, and both business and individual Friends of the Guild. Our guides are former teachers, business professionals, lawyers, film directors, and others of varied educational backgrounds. Friends include destination management companies, cruise and sail charter, and representatives from restaurants, attractions, and tourist publications. Guides advance to Associate Membership after being a member for one year. To become a Certified guide a member must complete several hundred hours of work conducting all of the following tours: San Francisco, Muir Woods/Sausalito, Napa/Sonoma, and the Peninsula. An active knowledge of the East Bay and Monterey/Carmel and skills necessary for Airport Meet and Greet and Hospitality work are also required. The member must then pass a comprehensive written and oral examination to become a Certified Guide.
SHORT HISTORY OF THE SFTGG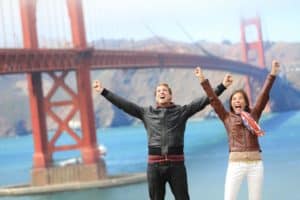 The American Heritage dictionary defines guild as "an association or corporation of persons of the same trade, pursuits, or interest formed for their mutual aid and protection, the maintenance of standards, or the furtherance of some purpose."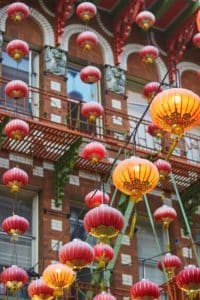 In March of 1984, a small group of visionary guides formed the San Francisco Tour Guide Guild. Their initial purpose was to safeguard employment opportunities. A minimum standard of knowledge and experience for guides in the Bay Area was established. The Guild developed a test for certification, and gradually, tourism-related businesses and organizations recognized the importance of the Guild's efforts. Now in its third decade, the Guild is proud to have the organization's standards, both locally and nationally, replicated by other guide groups.
GOALS AND OBJECTIVES
Our goals and objective are to foster a standard of quality, ethics and professionalism among guides and escorts working in the San Francisco Bay Area. We do this through a certification program. We serve as a source for both the operator and the guide, providing the service of finding guides for tour operators, as well as offering programs of lectures and special events for the continuing education of the membership.
CONTACT US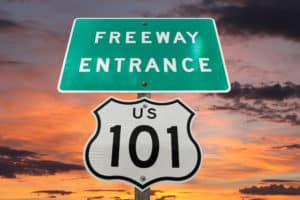 Member and customer feedback is the lifeblood of our association. Tell us what's on your mind, good or bad. We try to respond to all feedback in a timely manner and look forward to hearing from you!
To hire a guide for your tour or program, click here.
For membership inquiries email: members@sftgg.org
For all other inquiries email: info@sftgg.org or call us at: 415.787.384
or write us: SFTGG, P.O. Box 170610, San Francisco, CA 94117-0610
2017 San Francisco Tour Guide Guild Board of Trustees